EORTC and Pierre Fabre Partner to Address Treatment Gap for Stage II Melanoma Patients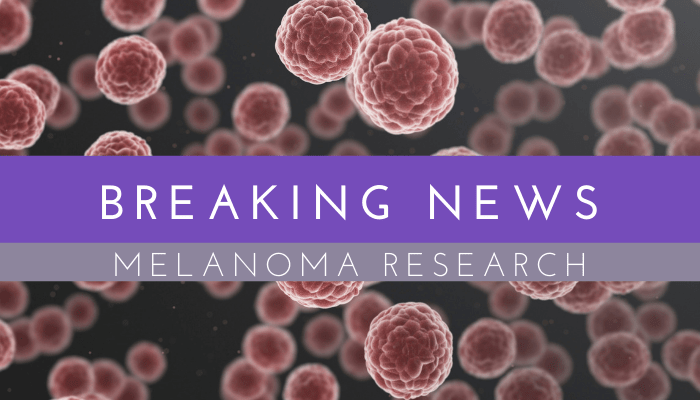 Partnership builds on complementary strengths to advance research in melanoma with a focus on Stage II melanoma patients
Brussels, Belgium; Castres, France (29 June 2021) – European Organisation for Research and Treatment of Cancer (EORTC) and Pierre Fabre today announced a strategic partnership in support of patients with resected Stage 2 BRAF-mutant melanoma. The partnership includes the planning, design and execution of a large Phase 3 study investigating the use of BRAF and MEK targeted therapies to reduce the risk of relapse in this patient population, currently under approval with authorities.
"Sadly, still today too many patients with Stage 2 melanoma have their cancer come back, even after their tumour is removed. Further understanding how effective treatments can have an impact on recurrence is essential," said Dr Denis Lacombe, CEO of EORTC. "We are pleased to collaborate with Pierre Fabre who bring strong heritage and expertise in this therapeutic area, to make a true difference to people living with Stage 2 melanoma."
"Collaboration between Pierre Fabre and EORTC is the perfect match between our medical and clinical capabilities and a leading global network in oncology research. Our strong complementary expertise have potential to transform patient care in melanoma", said Dr Deborah Szafir, EVP, Head of Medical and Patient Centricity Division at Pierre Fabre. "Our strategic partnership on a pioneering Phase 3 study confirms Pierre Fabre's R&D commitment to oncology and particularly in skin cancers. Through our growing expertise in BRAF and MEK inhibitors, we aim to strengthen our support for patients with skin cancers."
Pierre Fabre has a long-standing commitment to the melanoma community and takes a unique holistic approach to skin health through combined expertise in oncology, dermatology, and dermo-cosmetics. EORTC, a network uniting 2,800 clinical cancer research experts across the globe, shares Pierre Fabre's commitment to improving the standard of cancer treatment for patients.
###
About Melanoma
Melanoma develops when unrepaired DNA damage to skin cells triggers mutations that may lead them to multiply and form malignant tumours.1 There are about 324,000 new cases of melanoma diagnosed worldwide each year, approximately half of which have BRAF mutations, a key target in the treatment of metastatic melanoma.2,3,4 By 2025, cases are expected to increase to over 340,000.5
About EORTC
European Organisation for the Research and Treatment of Cancer (EORTC) is an academic clinical research organisation which unites clinical cancer research experts across the globe to define better treatments for cancer patients to prolong survival and improve quality of life. Both international and multidisciplinary, EORTC's Network comprises over 2800 collaborators involved in cancer treatment and research in more than 740 institutions across 30 countries. Conducting translational research, phase 2 and 3 trials, EORTC offers an integrated approach to therapeutic strategies and quality of life. EORTC Headquarters, a unique international clinical research infrastructure, is based in Brussels, Belgium, from where its various activities are coordinated and run.
For further information, please visit the EORTC website: http://www.eortc.org
About Pierre Fabre Oncology
The Pierre Fabre group has been committed for more than 3 decades to improve the lives of patients with cancers for which there are limited treatment options. Oncology is one of Pierre Fabre's main R&D and commercial priorities, with a focus on targeted therapies, biotherapies and immuno-oncology. The company is actively working in a variety of cancer types, including melanoma, colorectal cancer, lung cancer and breast cancer as well as pre-cancerous conditions including actinic keratosis. In the specific area of melanoma, Pierre Fabre combines a strong heritage and expertise in dermatology and dermo-cosmetics, coupled with expertise and global capabilities in oncology, to bring a differentiated offering to patients and the healthcare community.
About Pierre Fabre
Pierre Fabre is the 2nd largest dermo-cosmetics laboratory in the world, the 2nd largest private French pharmaceutical group and the market leader in France for products sold over the counter in pharmacies. Its portfolio ranges across several medical franchises and international brands, including Pierre Fabre Oncology, Pierre Fabre Dermatology, Eau Thermale Avène, Klorane, Ducray, René Furterer, A-Derma, Naturactive and Pierre Fabre Oral Care.
In 2020, Pierre Fabre generated €2.3 billion in revenues, 65% of which came from international sales.
Established in the South-West area of France since its creation, and manufacturing over 95% of its products in France, the Group employs some 10,000 people worldwide. Its products are distributed in about 130 countries.
Pierre Fabre is 86%-owned by the Pierre Fabre Foundation, a government-recognised public-interest foundation, and secondarily by its own employees through an international employee stock ownership plan.
In 2020, Ecocert Environment assessed the Group's corporate social and environmental responsibility approach in accordance with the ISO 26000 sustainable development standard for the 2nd consecutive year and confirmed its "Excellence" level.
For further information, please visit the Pierre Fabre website at http://www.pierre-fabre.com @PierreFabre.
References [1] Neoplasma. 2016;63(4):510-7. doi: 10.4149/neo_2016_403.
[2] American Cancer Society. What Causes Melanoma Skin Cancer. Available at: https://www.cancer.org/cancer/melanoma-skin-cancer/causes-risks-prevention/what-causes.html. Accessed June 2021. [3] International Agency for Research on Cancer. Melanoma of skin. Available at: https://gco.iarc.fr/today/data/factsheets/cancers/16-Melanoma-of-skin-fact-sheet.pdf. Accessed June 2021. [4] Klein O, et al. Eur J Cancer 2013;49:1073-1079. [5] Melanoma UK. 2020 Melanoma Skin Cancer Report. Available at: https://www.melanomauk.org.uk/2020-melanoma-skin-cancer-report. Accessed June 2021.