In Plain English—June 2021 News from ASCO, the American Society of Clinical Oncology
By Kim Margolin, M.D.
You might have seen the term ASCO as you've scrolled through melanoma websites or research documents online. But what, exactly, is ASCO?
ASCO is the abbreviation for the American Society of Clinical Oncology, and it is simply the professional society, or "home," for medical oncologists and all of the other professionals on the care team for people with cancer. Among these professionals are medical oncologists, surgical oncologists (general and specialty-focused), radiation oncologists, gynecologic oncologists, physicians in other medical specialties such as supportive care and pain management, oncology nurses, social workers, members of clinical research teams, laboratory investigators, administrators, pharmacists, a wide array of pharmaceutical company employees, and fellows (trainees in the specialties listed above). ASCO provides the entire toolbox of skills, information, resources, and networking opportunities for practitioners and support staff to provide the highest available quality of evidence-based (coming from studies done in cancer patients) treatment and constant access to new information.
ASCO's website describes the group this way:
"Founded in 1964, the American Society of Clinical Oncology is the world's leading professional organization for physicians and oncology professionals caring for people with cancer."
And they describe their goals this way:
"Precision medicine has begun to transform the lives of many patients with cancer, but its application in clinical practice is enormously complex. ASCO hopes to contribute to and advance the field by providing oncologists with the training, tools, and data they need."
How ASCO works
ASCO provides information and new education in two basic ways—at its yearly meeting in Chicago during the first week of June (virtual in 2020 and 2021), and on the web, at various times throughout the year. The June annual meeting, spanning five days of research, education, networking, awards ceremonies, fundraising activities, and political action, is the place to be! Participants get to hear the latest advances in oncology and convene with old and new colleagues and friends in collaborative, scientific, as well as social gatherings. The additional menu of year-round electronic offerings ranges from basic science to clinical practice, politics, and policy, serving a wide variety of cancer-related professionals.
How ASCO is different from smaller, disease-focused foundations
ASCO provides the broad overview, cross-disciplinary, and non-medical information and activities that may not be found in the disease-based foundations—such as AIM at Melanoma—that target a single specialty. Thus, ASCO complements the types of information and activities that disease-focused organizations can provide. For example, immunotherapy toxicity can be an issue in all cancers that use this type of treatment. At ASCO, melanoma oncologists can learn from other oncologists and other specialists about potential solutions. Another example is biomarker research that might be related to lung cancer but applicable to melanoma. ASCO is also the forum for the very latest and best clinical presentations of new and highly-awaited data from cutting-edge trials. Often, these reports are presented at ASCO on the same day that they are published in prestigious journals such as the New England Journal of Medicine, highlighting the importance of ASCO as the first place to report new breakthroughs and cooperate with publication of these important results. In many cases, these events also herald new drug approvals, practice-changing approaches, or scientific discoveries.
The biggest news for melanoma at the 2021 (virtual) ASCO meeting
The most important presentations come from large, comparative trials in which patients are assigned at random (like a coin toss, but done by a computer) to one of two (or sometimes three) treatment groups, termed "arms" or "cohorts." The assignment process takes into account certain features that could influence the outcome and makes sure that these factors are represented equally in both groups. The results are announced at the end of the planned treatment or at some pre-specified time point. In fact, now that many treatments are so effective for melanoma, the results are often divulged early, without having to wait for relapse or death to occur, as was the case prior to current therapies. Once the statisticians have made sure the data are accurate and all patients and results have been accounted for, the data can be organized into tables and graphs for reporting at meetings like ASCO. Generally, data like this is first presented by the leader of the trial and then discussed by an expert in the field who was not involved in the trial and has an independent point of view. We would like to share with you three big announcements presented at ASCO 2021.
The biggest splash for melanoma that was discussed at ASCO 2021 was the so-called Relativity-47 trial, which compared single agent nivolumab (trade name: Opdivo), a standard regimen for advanced melanoma, with the combination of nivolumab plus the investigational antibody relatlimab, another immune checkpoint blocking antibody that targets LAG3. (Note: Relatlimab has not been approved by the FDA so it has not been assigned a trade name.) Based on promising results from animals and from smaller trials in patients who had relapsed from standard therapies like PD-1 blockade (the type of drug represented by nivolumab), relatlimab was felt to have great potential in combination with nivolumab and to be most effective as the first treatment of metastatic melanoma. This study enrolled 714 patients with metastatic melanoma who had never received treatment for advanced-stage disease. In the experimental arm (nivolumab plus relatlimab), 47% of patients went into remission, while only 36% of patients receiving nivolumab alone went into remission. For the important outcome that oncologists term "progression-free survival," which is the time it takes before tumor is growing or the patient dies from the malignancy, the averages were 10 versus five months, again favoring the two-drug combination. Overall, there was a 25% reduction in the chance of tumor growth or death in the nivolumab plus relatlimab arm compared with nivolumab alone. Remarkably, this combination therapy was much less toxic (although not compared directly) than nivolumab plus ipilimumab (Yervoy), which is an FDA-approved combination used frequently as first or second-line therapy for advanced melanoma patients. Considering the large size of Relativity-47 (more than 700 patients), the differences in outcomes are felt to be highly reliable in demonstrating the true benefits and differences for these two regimens. On the basis of this trial and others completed or ongoing in melanoma, it is possible that the U.S. Food and Drug Administration will approve this combination for patients with advanced melanoma.
Also at ASCO 2021 was a presentation on the combination of relatlimab and nivolumab in the neo-adjuvant setting for melanoma patients with a single site of bulky tumor that was felt to be surgically removable but might benefit from an initial reduction of the size (making the tumor smaller and safer to remove). As a reminder, neo-adjuvant in this context means "prior to surgery," so this study looked at treatment prior to surgery to shrink or eradicate melanoma. Traditionally, melanoma has been removed via surgery prior to treatment, but some studies have been showing the effectiveness of treating the melanoma first in order to shrink it, then performing surgery. This "reversed" order is referred to as neo-adjuvant. Prior studies in this setting had already shown a high rate of response to single and combination immunotherapies, and some patients had such a great response that they did not have to undergo surgery to remove melanoma. This study randomized patients to receive either nivolumab alone (35 patients), relatlimab plus nivolumab (103 patients), or ipilimumab plus nivolumab (30 patients). The combination of relatlimab plus nivolumab had the highest rate of complete pathologic remission (complete eradication of all tumor cells from the microscopic evaluation) or major pathologic response (less than 10% residual detectable tumor on microscopic analysis). Relatlimab plus nivolumab was slightly higher than nivolumab plus ipilimumab with slightly more toxicity, and both combinations were superior to nivolumab alone except for toxicity, which is known to be very mild with nivolumab. While these results look promising for relatlimab plus nivolumab, the smaller numbers of patients participating in the study plus the less dramatic benefits over non-relatlimab combinations need further study before being considered part of the standard therapy menu, assuming relatlimab is FDA-approved soon for advanced melanoma. In discussing relatlimab plus nivolumab combination therapy, one of the experts made the important point that, unlike most other combinations, the study sponsor vialed the two drugs together in a fixed-dose ratio (in other words, pre-mixed the solution), so there was no opportunity to selectively discontinue or reduce the dose of just the drug most likely to be causing an important side effect or laboratory test abnormality. It is likely, but not certain, that most toxicities are related to the immunologic effects of the two drugs together against normal (not cancer) tissue, so their separation into different vials may not be the answer, but we won't know until other new drugs appear in combination therapy.
The final presentation from ASCO 2021 to be highlighted here is the update of a previously reported trial using pembrolizumab (Keytruda) plus lenvatinib. (Note: Lenvima has been approved by the FDA for other malignancies—not melanoma—and has been assigned the trade name Lenvima). As a reminder, pembrolizumab is another PD-1 blocking antibody just like nivolumab. Lenvatinib, given as a pill, is a very broad-targeted inhibitor; it acts against many proteins with different functions in cancer cells and nearby cells that might promote cancer growth. There were three groups of patients in this trial: Eleven patients who had relapsed either soon after receiving adjuvant nivolumab or pembrolizumab (adjuvant here means "after surgery," to reduce the chance of tumor recurring); 62 patients who received pembrolizumab plus lenvatinib after failing to benefit even temporarily from pembrolizumab or nivolumab alone; and 22 patients who developed tumor growth after an initial response to treatment with pembrolizumab or nivolumab alone. The results of this relatively small study showed that all patient groups had about the same likelihood of benefit, with response rates in the 18-22% range. The small patient numbers and the non-randomized nature of this trial prevent any conclusions or comparisons among the groups, but the data suggest that regardless of the reason that patients' tumors were resistant to pembrolizumab, that resistance could be overcome in about 1/5 of patients by the addition of lenvatinib and continuing pembrolizumab. Now it will be important to study the reasons for failure of the remaining patients to get the same benefit from this combination, and that understanding may lead to many new combinations in various settings (before or after surgery or for metastatic melanoma first- or second-line).
ASCO gives oncologists and the entire cancer team the tools, training, and data they need to better serve their patients.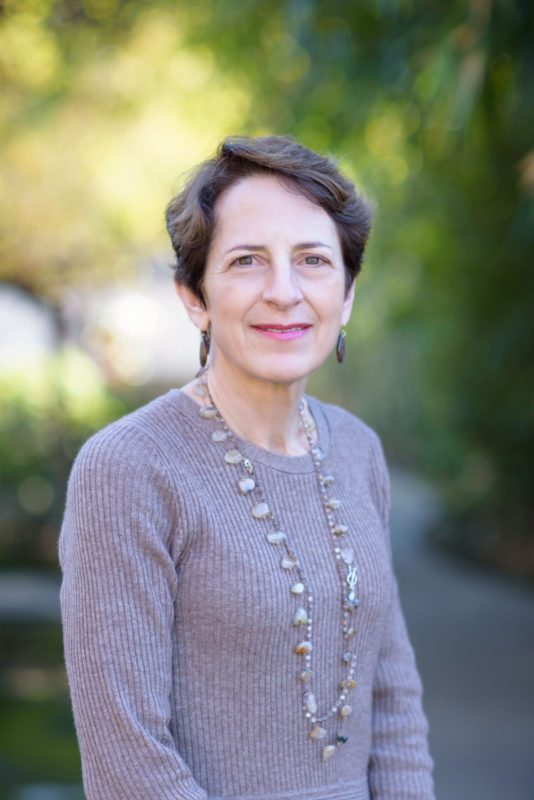 Kim Margolin, M.D.
Dr. Margolin is a medical oncologist specializing in melanoma and other skin cancers. She worked at City of Hope for 30 years and also held faculty positions at the Seattle Cancer Care Alliance/University of Washington and at Stanford University. Among her academic achievements were long-term leadership of the Cytokine Working Group, leadership involvement in the Cancer Immunotherapy Trials Network, participation in the Southwest Oncology Group's Melanoma Committee, and many positions in the American Society of Clinical Oncology and the Society for Immunotherapy of Cancer. Dr. Margolin has reviewed grants for many cancer-related nonprofit organizations and governmental agencies. She has also served as a member of the Oncology Drugs Advisory Committee to the FDA, the American Board of Internal Medicine's Medical Oncology certification committee, and the Scientific Advisory Committee of the European Organization for the Research and Treatment of Cancer.
Dr. Margolin collaborates with AIM at Melanoma to write the monthly "in Plain English" to provide timely updates on new developments for patients, caregivers, and other individuals with an interest in medical advances in melanoma.