Istari Oncology Announces FDA Granted Fast Track Designation to PVSRIPO for the Treatment of Advanced Melanoma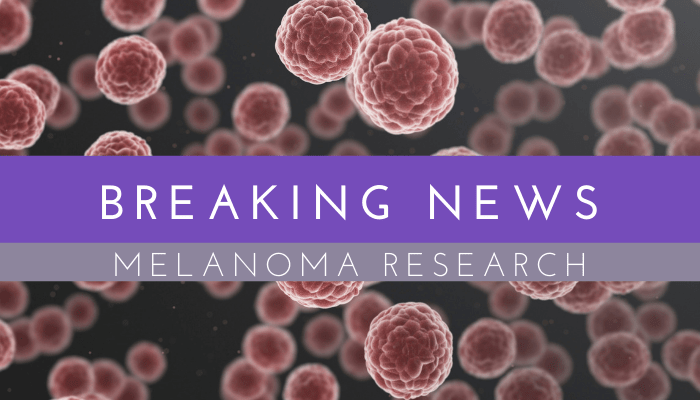 DURHAM, N.C.–(BUSINESS WIRE)–Istari Oncology, Inc., a clinical-stage biotechnology company focused on novel immunotherapy platforms for the treatment of solid tumors, announced today the U.S. Food and Drug Administration (FDA) has granted Fast Track designation to PVSRIPO for the improved survival in patients with advanced melanoma who have disease progression after anti-PD-1/anti-PD-L1 therapy. PVSRIPO is a novel viral immunotherapy with multiple clinical trials underway in combination with anti-PD-1/L1 therapies, aimed at further demonstrating safety and its ability to activate a patient's immune system, which we believe will facilitate a systemic, durable anti-tumor response. In addition to Fast Track designation, FDA granted Orphan Drug Designation to PVSRIPO for the treatment of advanced melanoma earlier this year."We are thrilled with FDA's decision to grant both Fast Track and Orphan Drug Designation to PVSRIPO for the treatment of advanced melanoma."
Melanoma is the deadliest type of skin cancer with approximately 7,000 deaths in the U.S. each year1. Treatment-resistant, advanced melanoma patients have very poor survival rates, with less than 30% of metastatic melanoma patients surviving 5 years1. PVSRIPO aims to address the significant unmet need.
Fast Track is an FDA program designed to facilitate the expedited development of drugs to treat serious conditions and address an unmet medical need. This designation enables more frequent FDA interactions related to the drug development program, as well as rolling review, and potentially priority review, of the marketing application.
"We are thrilled with FDA's decision to grant both Fast Track and Orphan Drug Designation to PVSRIPO for the treatment of advanced melanoma," said Matt Stober, President and Chief Executive Officer at Istari Oncology. "We strategically prioritized the clinical trials program for melanoma given the lack of effective options for patients whose cancer can't be surgically resected and who failed other treatments. Together, these designations position us to expedite the development pathway and the necessary regulatory processes required to seek FDA marketing approval of PVSRIPO."
Istari is recruiting for LUMINOS-102, a Phase 2 open-label, randomized trial (clinicaltrials.gov NCT04577807) in patients with advanced, unresectable melanoma who previously failed anti-PD-1 therapy. The first patient dosed in LUMINOS-102 was announced on March 31, 2021. LUMINOS-102 follows a successful Phase 1 monotherapy study of PVSRIPO in anti-PD1 refractory advanced melanoma in which patients who received three PVSRIPO injections (6/12) had an overall response rate of 67% (4/6).
For more information about Istari Oncology and their ongoing clinical trials, visit www.istarioncology.com.
About PVSRIPO
PVSRIPO is an investigational immunotherapy based on the live attenuated Sabin type 1 poliovirus vaccine that has been genetically modified for safety. PVSRIPO has a distinct target (the poliovirus receptor, CD155), which is expressed on virtually all solid tumors and antigen-presenting cells. Via CD155, PVSRIPO targets tumors with two primary mechanisms: 1) direct damage to and killing of cancerous cells; and 2) engaging innate and adaptive anti-tumor immune responses via non-lethal infection of antigen-presenting cells in the tumor, which stimulates a specific signaling pathway resulting in a sustained, robust type-I/III interferon-dominant response, with minimal release of unwanted cytokines. Its effects are potentiated by prior vaccination against poliovirus. PVSRIPO has been granted Breakthrough Therapy Designation and Orphan Status by the FDA in recurrent glioblastoma. PVSRIPO has also been granted Orphan Status by the FDA for advanced melanoma.
About Istari Oncology
Istari Oncology, Inc., headquartered in Research Triangle Park, North Carolina, is a privately held clinical-stage biotechnology company focused on novel immuno-oncology and immunotherapy platforms for the treatment of glioblastoma and a wide variety of tumors. The company was founded by Darell Bigner, MD, PhD and Matthias Gromeier, MD, of Duke University Medical Center in 2016. Istari licensed a broad range of patents and patent applications from Duke University and has access to additional intellectual property to continue clinical and commercial development of these technologies. The company's primary platform currently in clinical development is PVSRIPO. For more information, please visit www.istarioncology.com.
References
Cancer Facts and Figures 2021. American Cancer Society. https://seer.cancer.gov/statfacts/html/melan.html Accessed June 4, 2021.