Dr. Michael I. Jacobs, Chair
Dr. Michael I. Jacobs is a Manhattan-based, Board Certified dermatologist with extensive experience in office practice, research, and education. In addition to his position as Associate Attending Dermatologist at New York Presbyterian Hospital (NYPH) and…
Read More
The Hospital for Special
Surgery
(HSS), Dr. Jacobs is Clinical Associate Professor of Dermatology at Weill Cornell Medical College, where he teaches Cornell medical students and Cornell dermatology residents. He is a fellow of the American Academy of Dermatology and the American Society for Dermatologic Surgery as well as a member of the American College of Rheumatology. Dr. Jacobs is also the official team dermatologist of the New York Mets. Dr. Jacobs is recognized for his extraordinary knowledge, for his practiced eye, and particularly for his early detection of
skin
cancer
and
melanoma
. Read more about Dr. Jacobs here.
Marc Betesh
Marc Betesh is Founder and CEO of Visual Lease, a real estate and equipment lease management and accounting software platform for public and private companies. He is also Founder and President of KBA Lease Services, a real estate consulting firm that specializes in reducing leasing costs for commercial tenants. He is an attorney by background and is a leading expert on commercial lease negotiation, lease accounting and commercial lease expenses.
Read More
Marc received his BA from Temple University and his JD from Georgetown University and is a member of the New York and New Jersey bars. Prior to establishing Visual Lease (1996) and KBA Lease Services (1985), Marc practiced law in New York City where he negotiated commercial leases.
Rae G. Boylan
Rae Boylan is mostly retired but does some part time investment banking at a small financial advisory firm called Swap Financial.
Previously, Boylan was Senior Managing Director of the not-for-profit Health Care Finance Group, which he helped establish, at the…
Read More
Royal Bank of Canada in New York City. Prior to that he'd been a Senior Managing Director at Bear Stearns in the firm's Health Care Finance Group, and before that at Kidder Peabody, focusing on not-for profit entities, primarily hospitals.
Boylan was raised in Riverside California, then a small town based with an economy principally based on oranges, east of Los Angeles.
He earned a B.A. at the University of Southern California, a J.D. from the University of California, San Francisco, Hastings College of the Law, and a Master of Laws Degree in International Law and Finance from Columbia Law School.
Claire Capeci
Claire recently joined Havas to lead Arnold NY as Managing Director .
Prior to Arnold, Claire spent 12 years at J. Walter Thompson (part of WPP) where she was Global President, Retail and tasked with leading a specialized retail discipline to leverage the company's deep experience in the category. around the world. Her personal experience spans automotive, QSR, finance, and mass merchandise…
Read More
Additionally, Claire lead a WPP multi-agency team for Danone Yogurt; a company committed to healthy foods and, as a Benefit Corp, doing good for the world. She is also particularly proud of her work with PeriodEquity.org , focused on raising awareness of the hypocrisy that many US. States tax tampons as luxury goods.
For nearly a decade she managed both Macy's and Energizer Personal Care (now Edgewell). For Macy's, their holiday franchise Believe/"Yes, Virginia" was both a multi-year business success and industry recognized, winning Gold, Silver and Bronze Cannes Lions, Effies, and Webbys. She ushered in their early use of mobile technology leading to Macy's being named Mobile Marketer of the Year for multiple years. For, Edgewell Personal Care she globally managed brands across their men's/women's grooming, feminine care, sun-care, and baby categories.
Prior to JWT, Claire was EVP Managing Director at Lowe Worldwide (now MullenLowe) leading GMC truck/SUV business and Saab Cars. She spent the first part of her career in media, lastly as Media Director of Lowe San Francisco.
Claire is a past Mediaweek Media All-Star, was named one of the "30 Most Powerful Women in Advertising" by Business Insider, and has been a member of the board of directors of Quarto Publishing Group (LSE: QTR), a world leading publisher of illustrated, non-fiction books. Most recently, she's been appointed to the advisory board of AIM at Melanoma.org. Trinity College, BA Economics.
"I am thrilled to be working with amazing companies and brands where we're not just doing great work, but great work for good!"
Vira Capeci
Vira Capeci is President of the Americas for global luxury brand, Balenciaga, a subsidiary of Kering, S.A, overseeing all brand operations. She joined the iconic brand in October of 2017 as an exciting next phase in her nearly three decade long career across some of the most iconic and successful fashion houses in the industry.
She began her career at Italian fashion group Aeffe S.p.A., owner of the…
Read More
Alberta Ferretti, Moschino and Narciso Rodriguez brands. As an executive for Moschino, she traveled extensively to Milan for 14 years and rose to Vice President for North America, managing sales and promotions for all categories of the brand.
Recruited by her previous CEO, Marco Gobbetti, an executive at LVMH Inc. Ms. Capeci was tapped to join Givenchy as President in 2005, where she helped relaunch the brand in North & South America and led their highly successful brand growth. In 2008, Ms. Capeci added the oversight of the Celine brand to her portfolio and was the President of both Givenchy and Celine for the Americas simultaneously. Her dual presidency of the two iconic fashion houses ended in 2009 when she transitioned to Céline full-time, where she remained until 2017, and led the brand in a decade when it enjoyed the highest accolades for its business, cultural and design superiority in fashion.
Vira is a 1990 graduate and active alumnae of Gettysburg College and devotes time to several non-profit organizations, most notably the Samuel Waxman Cancer Research Foundation and Women in Need. Vira resides in Manhattan with her husband and 8 year old daughter.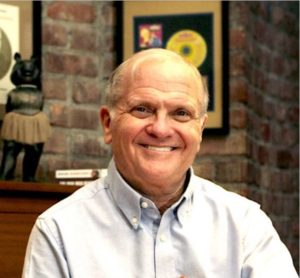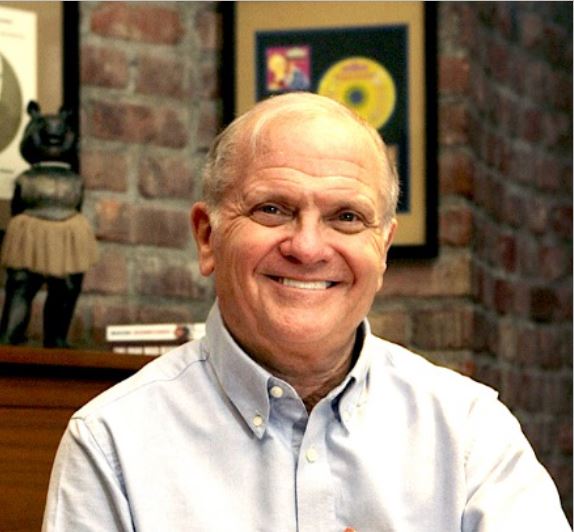 Christopher Cerf
Christopher Cerf is a writer, composer-lyricist, television and music producer, humorist, and co-founder and president of the educational media and technology company, Sirius Thinking, Ltd., where he co-created and co-produced the multiple Emmy award-winning PBS children's literacy education series, Between the Lions….
Read More
Cerf has won three Emmys and two Grammys for his musical contributions to Sesame Street (for which he has written over 200 songs since the show's debut), and also created numerous musical numbers for the original Electric Company and for Square One Television. Cerf also played a key role in the founding of the Workshop's Products Group, and served for nearly a decade as the division's original editor-in-chief.
Before joining the Workshop staff in 1970, Cerf served as a senior editor at Random House, where he worked with such diverse authors as George Plimpton, Andy Warhol, Abbie Hoffman, and Dr. Seuss; was a founding contributing editor of National Lampoon; and has written or co-written several bestselling humor books (most notably with his frequent National Lampoon co-conspirator, Henry Beard). His newest book, A Skunk in My Bunk, a playful easy reader in the tradition of Dr. Seuss's Hop on Pop that teaches the basics of word construction, will be published this coming May by Beginner Books, an imprint of Penguin Random House.
Cerf has been a long-time collaborator of Marlo Thomas on her Free To Be and St. Jude's books, music albums, and television projects (winning an additional Emmy and Grammy in the process). Since the 1980s, he has also played a pioneering role in the advance of digital technology as a tool for educating young children, collaborating on numerous acclaimed video and interactive projects with the Jim Henson Company, the Success for All Foundation, Columbia Teachers College, Speakaboos, Tiggly, Teachley, and others.
In 2010, Cerf was awarded the Harold W. McGraw Prize for his contributions to American education.
Bonnie Copp
During the last twenty-five years Bonnie has raised four children, lived in London, New York and Connecticut and had two successful careers. Firstly, as an options trader and secondly, since 2008, as a real estate investor and developer. She specializes in sourcing off market real estate opportunities to acquire and renovate or build new structures. She has a passion for architecture and furniture design and currently resides in a historic single family home in Greenwich CT that she restored in 2014. As a melanoma survivor, Bonnie is hoping to use her skills in the AIM organization.
Bonnie is also a qualified private pilot, coaches the high school tennis team and Captains the Greenwich women's tennis team.
Catherine McVay Hughes
Catherine McVay Hughes serves on the World Trade Center Scientific Technical Advisory Committee and is a founding member of the WTC Survivors Steering Committee. She served 20 years on Manhattan Community Board One (CB1), half that time as Chair or Vice-Chair, and chaired the CB1 World Trade Center Redevelopment Committee for seven years. She sits on the Board of Directors of the Battery Park City Authority,…
Read More
the Lower Manhattan Development Council, the Trust for Governors Island and the South Street Seaport Museum. In addition, she is a member of the President's Council of CERES and the Advisory Board of the Earth Institute at Columbia University. McVay Hughes has a Master of Business Administration from The Wharton School of the University of Pennsylvania and a Bachelor of Science degree in Civil Engineering from Princeton University.
Stuart C. Kaplan
A forward thinking executive with extensive experience in health care administration, Stuart C. Kaplan provides strategic, analytical, and operational stewardship for non-profit social service, health care, long term care and independent living organizations. Under his leadership, Selfhelp Community Services, Inc., a leading provider of community centered health and human services, home care and affordable housing for…
Read More
aging New Yorkers, provides compassionate care to preserve the independence and dignity of 20,000 individuals. Selfhelp is also the largest provider of comprehensive services to Holocaust survivors in North America. As a transformative leader, Mr. Kaplan has led Selfhelp in the formation of care management, technology and senior housing innovations to meet the evolving health care reform models serving at risk and high cost populations.
Mr. Kaplan's commitment to the wider New York community is evidenced by his committee and board participation in many service organizations. Mr. Kaplan served on the Board of Directors of LeadingAge New York, where he was President of the state-wide Housing Cabinet. Mr. Kaplan is active in LeadingAge, Washington, D.C. where he serves on the Board of the Center for Aging Services Technology (CAST).
Mr. Kaplan is an ardent advocate for the development of senior housing with services models and serves on the LeadingAge Cabinet on the Future of Affordable Senior Housing. He is also on the Board of the Global Ageing Network. Locally, Mr. Kaplan is Chair of UJA-Federation of New York's Federation Agency Executive Committee as well as serves on policy and program development committees and is active in housing policy for LiveOn NY.
Prior to Selfhelp, Mr. Kaplan was executive vice president at St. Mary's Healthcare System for Children serving children with special health care needs and terminal illnesses. He has written and presented on the subject of senior housing with services, gerontechnology, subacute care and palliative care for adults and children.
Mr. Kaplan holds a Masters Degree in Business Administration from Bernard M. Baruch College. He is a past President of Bernard M. Baruch College/Mount Sinai School of Medicine Health Care Administration Alumni Association.
Jim Kelly
Jim Kelly worked at Time Magazine for more than three decades, including six years as its editor. A native New Yorker, Jim now splits his time between the New York and Roxbury, Ct.
Charlotte Kingham
Ms. Kingham is a former corporate litigator who now works in communications for several New York City independent schools. She has served on several corporate and arts organization boards, and has twice served as president of school parents' associations. Ms. Kingham is excited to support AIM at Melanoma in its mission to reshape the future of melanoma through innovative research, education and advocacy.
Steve Lipin
Steve Lipin is Chief Executive Officer of Gladstone Place Partners and a trusted advisor in the field of strategic, financial and corporate governance communications. Steve has spent over 30 years at the intersection of the corporate world, Wall Street and the…
Read More
media as a leading financial journalist and top communications strategist to C-Suites, boards of directors and chief communications officers.
Steve started Gladstone Place Partners in 2017 after 16 years at Brunswick Group, where he was U.S. Senior Partner. Before Brunswick, Steve spent 10 years at The Wall Street Journal, where he covered banking and mergers and acquisitions and left as its finance editor.
Born in New York City, Steve graduated from Boston College with a bachelor's degree in economics. He is a board member of Student Sponsor Partners, the Knight-Bagehot Fellowship In Economics and Business Journalism at Columbia Journalism School, the Columbia Journalism Review and of Youth-Inc. He is married with three children and lives in New York City.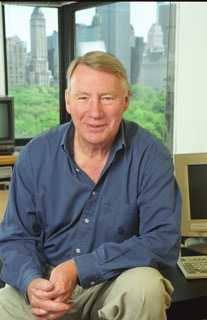 Robert MacNeil
Born and educated in Canada, Robert MacNeil was a journalist for forty years with, successively, Reuters News Agency, NBC News and the BBC, culminating in twenty years as Executive Editor of the MacNeil-Lehrer NewsHour on PBS. He is the author of four novels, Burden of Desire, The Voyage, Breaking News, and Portrait of Julia; three memoirs, The Right Place at the Right Time, Wordstruck, and Looking For My Country; and co-author of The Story of English and the sequel, Do You Speak American?
Read More
MacNeil was Chairman of the MacDowell Colony from 1993 to 2010.
He lives in New York City and Nova Scotia.
Robert Masella
Rob Masella is a senior partner in the Mergers & Acquisitions Group at Shearman & Sterling LLP and the Head of the Firm's Healthcare Group.
Rob's transactional work in healthcare includes mergers and acquisitions, sell-side and buy-side transactions, dual-track M&A/IPO processes, strategic alliances, licenses, co-promotion agreements and…
Read More
other forms of corporate transactions. He has worked on a number of notable US and cross-border transactions, with several deals receiving the "Global M&A Deal of the Year Award" by the American Lawyer. Rob's corporate governance practice includes advising clients with respect to shareholder activism, corporate governance and fiduciary duty matters, and risk management.
Prior to joining Shearman & Sterling, Rob spent a number of years as a Managing Director in the Mergers & Acquisitions Group at Bank of America Merrill Lynch, where he advised companies on both friendly and unsolicited transactions, and was a member of the firm's fairness opinion committee. He previously was with Cravath, Swaine & Moore for nearly a decade.
Rob is a member of the New York Bar Association's Committee on Mergers & Acquisitions and Corporate Control Contests, a member of the Corporate Governance Advisory Board of Thomson Reuters and a member of Law 360's Life Sciences Editorial Advisory Board. He sits on the National Advisory Committee of the Colonial Williamsburg Foundation and leads a program with Friends of Rockaway for Hurricane Sandy relief.
Rob earned a BA in economics from the College of William & Mary, a GC in international economics from the London School of Economics and a JD/MBA from the University of Pennsylvania.
Carl Nathan, MD
Carl Nathan, MD is R.A. Rees Pritchett Professor and chairman of the Department of Microbiology and Immunology at Weill Cornell Medical College. After graduation from Harvard College and Harvard Medical School, he trained in internal medicine and oncology at Massachusetts General Hospital, the National Cancer Institute and Yale before joining the faculty of The Rockefeller University from 1977-1986. At Cornell since 1986, he has served…
Read More
as Stanton Griffis Distinguished Professor of Medicine, founding director of the Tri-Institutional MD-PhD Program, senior associate dean for research and acting dean. He co-chaired the Program in Immunology and Microbial Pathogenesis at Weill Graduate School of Medical Sciences of Cornell University for eighteen years before becoming dean of the Graduate School.
Nathan is associate scientific director of the Cancer Research Institute, a governor of the Tres Cantos Open Lab Foundation and on the scientific advisory boards of the Global Alliance for TB Drug Development and the Rita Allen Foundation. He led the planning team for the Tri-Institutional Therapeutics Discovery Institute (a not-for-profit corporation owned by Weill Cornell Medical College, Memorial Sloan Kettering Cancer Center and The Rockefeller University) and is a member of its Board of Directors. He served for ten years on the scientific advisory board of the Cambridge Institute for Medical Research, the American Asthma Foundation and the Board of Trustees of the Hospital for Special Surgery, where he chaired the Research Committee, and continues on the national Pfizer Therapeutic Areas Scientific Advisory Panel and the Lurie Prize jury.
He has been an editor of the Journal of Experimental Medicine since 1981 and presently serves as co-chair of its editorial board, and is a member of the editorial boards of the Proceedings of the National Academy of Sciences and Science Translational Medicine. He was awarded the Robert Koch Prize in 2009 for his work on tuberculosis, the Anthony Cerami Award in Translational Medicine in 2013 and the Milstein Award of the International Interferon and Cytokine Society in 2016. Nathan is a member of the National Academy of Sciences, the National Academy of Medicine and the American Academy of Arts and Sciences, and a Fellow of the American Academy of Microbiology.
With the current support of the Bill and Melinda Gates Foundation's TB Drug Accelerator and as Principal Investigator of the NIH-funded Tri-Institutional TB Research Unit, Nathan studies the immunological and biochemical basis of host defense. He established that lymphocyte products activate macrophages, that interferon-gamma is a major macrophage activating factor, and that mechanisms of macrophage antimicrobial activity include induction of the respiratory burst and inducible nitric oxide synthase (iNOS). He and his colleagues purified, cloned, knocked out and characterized iNOS biochemically and functionally and discovered the cofactor role of tetrahydrobiopterin in NO biosynthesis. Although iNOS helps the host control Mycobacterium tuberculosis (Mtb), the leading cause of death from infection, Mtb resists sterilization by host immunity. Nathan's lab now focuses on the biochemical basis of this resistance. Genetic and chemical screens have identified enzymes that Mtb requires to survive during non-replicative states, including the mycobacterial proteasome. His group is identifying compounds that kill non-replicating bacteria while exploring collaborative models between academia and industry to help invigorate antibiotic research and development.
Mitchell J. Nelson
Mitchell J. Nelson has more than 40 years' experience specializing in real estate related matters as an attorney, a trustee, an advisor and an investor. He most recently provided guidance and expertise to execute a family plan for the disposition of a large mixed-use project in New York City.
He started practicing real estate law at Wien, Malkin & Bettex in 1973, became a partner…
Read More
in 1979 and supervised real estate transactions and property management of numerous properties owned by syndicates of the firm and outside clients until 1992. During this time, he also served on the Executive Committee and Management Committees of the firm. In 1992, he became counsel to Proskauer Rose and also formed a partnership to do outside bankruptcy consulting work relating to real estate. In 1994, Mr. Nelson started two private investment funds specializing in real estate securities, which he ran until 2006. In 1994, he also became of counsel to Christy & Viener, continuing to practice real estate law there until 2006, at which time he became a senior officer of FX Real Estate & Entertainment, Inc., a location-based entertainment company, and its affiliate Flag Luxury Properties, LLC, a hotel developer. Over the next ten years he supervised diversified business and legal programs for these and affiliated companies, including real estate transactions, public and private offerings, mergers and acquisitions, project development, construction, employment, litigation oversight, structuring of joint venture, limited liability company, partnership agreements and general corporate, intellectual property and securities work and related matters.
Mr. Nelson has been affiliated with Columbia University for many years, primarily as a lecturer in the real estate master degree program and, since 2011, as an Adjunct Assistant Professor teaching courses in Commercial Leasing and Basic Elements of Property Ownership. In addition, he is also now providing expertise and aid to enrich and strengthen the legal aspects of the curriculum. He has spoken regarding investing in US real estate securities to conferences organized by The Bank Credit Analyst and TASS, has also taught real estate contracts law at Cardozo Law School, and has lectured at the New York State Bar Association and at Columbia Business School.
Mitchell Nelson is an honorary director of the 92nd Street Y and is Chair of the Juilliard School Council. He has served as a director of The Merchants Bank of New York and as a member of the Advisory Board of its successor, Valley National Bank. Over the years Mr. Nelson has been a trustee of Collegiate School and served on the Visiting Committee of the University of Chicago Law School, the Board of Overseers of Brandeis University's Wien International Scholarship Program, and the Board of Directors of the Citizens Housing and Planning Council. He has also been a member of the Advisory Boards of the New York Real Estate Law Reporter and Security Title and Guaranty Company, and a member of the Real Estate Board of New York.
Mr. Nelson received a J.D. from the University of Chicago Law School in 1973 and a B.A. from Brandeis University in 1970, magna cum laude with honors in philosophy. At Brandeis, he was elected to Phi Beta Kappa and named a Louis Brandeis Scholar.
Thomas C. Quick
Thomas C. Quick is President of First Palm Beach Properties, Inc., a real estate holding company based in Palm Beach, FL. Mr. Quick is a retired Vice Chairman of Quick & Reilly/Fleet Securities, Inc. In 1998, Quick & Reilly became part of Fleet, then FleetBoston Financial Corporation (NYSE: FBF), one of the nation's largest and most successful financial services firms, and holding company of one of the nation's largest…
Read More
banks prior to its acquisition by Bank of America Corporation.
From 1996 to 1998, when the firm was acquired by Fleet, Mr. Quick was President and Chief Operating Officer of The Quick & Reilly Group, Inc., the New York Stock Exchange-listed holding company for the firm's securities businesses. From 1985 to 1996 he was President of Quick & Reilly, Inc, one of the leading national discount brokerage firms.
Mr. Quick serves as a member of the Board of Directors of The Partnership Schools, also known as The Partnership for Inner-City Education, as well as the Inner-City Scholarship Fund. Other Board affiliates include The American Ireland Fund, Boston; TrustBridge Hospice Foundation of Palm Beach; The Breast Cancer Research Foundation; The Society of the Four Arts; The Preservation Foundation of Palm Beach; The Zoological Society of the Palm Beaches, Florida; Best Buddies International, Inc., Florida; Venetian Heritage Foundation; American Friends of the Victoria and Albert Museum, Inc. and Casita Maria Center, New York City. Mr. Quick serves as a Trustee of Theatre Forward, The United Way of Palm Beach as well as a National Trustee of the National Symphony Orchestra, Washington D.C. He is currently a member of the Board of Directors of BF Enterprises. He was formerly a member of the Board of Directors of Senesco Technologies, Inc.; Cold Spring Harbour Laboratories; Fairfield University and St. Jude's Children's Research Hospital in Memphis, TN. Mr. Quick received a B.S. in Accounting from Fairfield University in 1977.
Suzanne Rosenberg
Suzanne Rosenberg is a career advisor working primarily with college seniors and recent graduates with up to five years of experience. Suzanne offers advice and guidance to help her clients navigate their job search and recruitment across a variety of industries with emphasis in financial services. She helps her clients create and develop…
Read More
networking opportunities, draft resumes tailored to their strengths and interests and prepare for job interviews. She also assists clients through the on boarding process and offers insights and support to ensure smooth career transitions.
Suzanne has spent over 25 years on Wall Street as a Senior Human Resources practitioner. She has held senior leadership roles in Lateral & Campus Recruitment, Senior Talent Development, Employee Relations and Compensation. She has managed global teams within Human Resources supporting a diverse client base including Investment Banking, Technology, and Operations functions. Throughout her career, she has been a trusted advisor to senior leaders in a broad range of Human Resources roles.
Suzanne holds an MBA from the New York University Stern School of Business and a Bachelors of Science from the School of Industrial & Labor Relations at Cornell University.
Debra Rosenfeld
Debra Rosenfeld is currently a commercial real estate broker who manages and owns property in the New York City area. She is currently working on a mixed-use, sustainable development project in Forest Hills, New York. Debra's family business was founded by her Father, George Rosenfeld, who had melanoma. Debra lives on the Eastside of Manhattan with her daughter Alison and they are in the process of visiting colleges together for 2020/21.
Prior to her career in real estate, Debra was an elementary school teacher.
Andy Stern
Andy Stern, Co-CEO of Aurify Brands, had already enjoyed extensive business success when he first got into the hospitality industry — and its appeal only grew as he came to understand it. "It was the people side of the business that attracted me, helping in an industry that was historically a dead-end for employees — where most workers just had jobs, never careers," he says. As they grew their involvement and the Aurify network, "we saw that our impact could be multiplied, and there would be more and more opportunities for our people and thus our business." Andy's focus at Aurify has been…
Read More
both corporate and store-level: He manages operations and personnel, builds corporate infrastructure, and designs short- and long-term investment strategies. He also oversees brand marketing and community relations activities. Aurify targets original concepts for the fast casual restaurant segment because of the opportunity for growth.
Prior to co-founding Aurify Brands, Andy founded his own investment group, AMT Partners; was a Managing Director and Entrepreneur-In-Residence of Idealab! New York; founded and then sold VenCatalyst, Inc., the East Coast region's first for-profit idea accelerator; founded Logex International LLC, one of the East Coast region's first pure-play electronic commerce solutions providers (and, after its acquisition by AppNet, helped guide that company through its 1998 IPO); and served as Senior VP of Operations at The Olympus Group, Inc.
Andy currently serves on the Board of Directors for Lungevity, which funds research to improve early detection for lung cancer.
Andy graduated from Vanderbilt University with a B.A. in Political Science in 1993.
Vincent Tese
Vincent Tese, lawyer, investment advisor and cable television executive, served New York State by appointment of Governor Mario M. Cuomo from the outset of the Cuomo Administration through December 1994.
Appointed State Superintendent of Banks in 1983, Mr. Tese in March 1985 was named Chairman and Chief Executive Officer of the Urban Development Corporation and, in 1987,…
Read More
Director of Economic Development for New York State, which added to his portfolio the titles of Commissioner of the Department of Economic Development and Chairman of both the Science and Technology Foundation and the Job Development Authority. He was appointed a Commissioner of the Port Authority of New York and New Jersey in 1991 and elected its vice chairman in 1992.
Mr. Tese received a bachelor's degree in accounting from Pace University in 1966 and following two years as first lieutenant with the US Army, a J.D. from Brooklyn Law School in 1972 and the L.L.M. in Taxation from New York University School of Law in 1973.
From 1973 to 1977, he was a partner in Tese & Tese, attorneys, and from 1977 to 1982 a partner in the Sinclair Group, involved in commodities trading and investment management. In 1976, Mr. Tese co-founded Cross Country Cable TV, which operated CATV systems in New Jersey, Virginia, Illinois, Arizona, California and Puerto Rico. He recently served as Chairman of Cross Country Wireless, CATV systems in Riverside, San Diego and Los Angeles, California and in several other states. Cross Country Wireless was sold to Pacific Telesis in July of 1995.
Mr. Tese is currently the Executive Chairman of FCB Financial Holdings. He is also a director of several corporations, including AMC Networks Inc, ICE Clear Credit LLC, Intercontinental Exchange, Inc., Mack-Cali Realty Corporation, Madison Square Garden and New York Racing Association, Inc. In addition, he is Trustee of New York University School of Law and New York Presbyterian Hospital.
Marc A. Utay
Marc is the Managing Partner of Clarion Capital Partners, LLC, an asset management firm in New York City specializing in growth oriented Private Equity. Prior to launching Clarion, from 1993 to 1999, Marc was a Managing Director at Wasserstein Perella & Co., where he served as…
Read More
Co-Head of the Media, Telecommunications, Entertainment, and Technology Group, the Leveraged Finance Group, and the Retail Group.
He was also a member of the firm's Policy Committee. During this period, he led investments in Imax Corporation and All-Clad Holdings, Inc. From 1991 until 1993, he was a Managing Director at BT Securities, in the firm's High Yield and Mergers and Acquisitions groups. From 1990 to 1991, he was the Managing Partner of Kent Capital Partners, a principal investment firm with limited advisory business. From 1983 to 1990, he was a Partner at Drexel Burnham Lambert Inc., in the firm's Mergers and Acquisitions department. From 1981 to 1983, he was a Financial Associate in the Beverage Division of the General Foods Corporation. Marc graduated from the Wharton School at the University of Pennsylvania with a BS in 1980 and an MBA in 1981.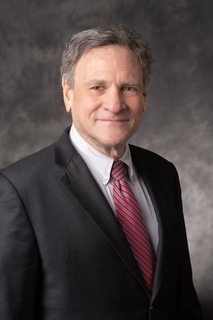 Kenneth T. Wasserman
Kenneth T. Wasserman is an attorney practicing litigation in New York City, including trust and estate contests. He has traveled extensively in over 100 countries and has written on "primitive" legal trials. He has been on the Board of Directors of the New York University Law Alumni Association and served as chair of its Global Alumni Committee. He is an officer of the American Foreign Law Association, has long been active with the Council on Foreign Relations and is a member of the Economic Club of New York.
Read More
He sits on the New York City Bar Association Council on International Affairs as well as that Bar
Association's Judiciary Committee. He has served on the New York County Lawyers Association
Committee on Law Psychiatry and Psychology, developed its syllabus on Law and Psychiatry and taught one of its courses. He participated for several years in a dialogue between psychoanalysts and lawyers, sponsored by the New York Psychoanalytic Institute.
He is a Fellow of the American Bar Foundation and of the New York State Bar Foundation.
Recently, he visited Guantanamo Bay, Cuba for a week, as a representative of the New York City Bar Association to monitor the September 11th military commissions being held there against Khalid Sheikh Mohammad and four other defendants charged with planning and facilitating the attacks on the World Trade Center, Pentagon, etc, in 2001.
He retains a passion for classical music and plays a mean classical and popular piano.
Tadd S. Wessel
Tadd S. Wessel is the founder and Managing Partner of Petrichor Healthcare Capital Management. Mr. Wessel was formerly a Managing Director at OrbiMed Advisors, where he led the build out of the healthcare special situations and structured finance business. Prior to OrbiMed, Mr. Wessel was a Vice President in the Drawbridge Special Opportunities Fund at Fortress Investment Group focused on healthcare investments. Mr. Wessel began his career at Robertson Stephens in the life sciences investment banking group. Mr. Wessel holds an A.B. from Princeton University.
Scott Bass
Gregory Quinn
Tim Sullivan